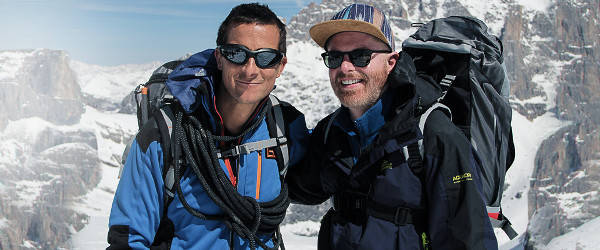 Running Wild with Bear Grylls - Aquadry
S2/e2 Running Wild with Bear Grylls featuring Jesse Tyler Ferguson - So Bear takes out Jesse and it is a great episode. You will see them in all kinds of new gear that you are going to want to check out. Most of the gear is labeled "BG" but not all of it. You will notice that ol Jesse is wearing a jacket labeled "Aquadry", this is a technology made by Craghoppers of England and is considered the best in the world for English adventurers among the rest of the world. Also, you will see a knife in the snow cave labeled "BG", this is an inexpensive knife offered by Gerber from Portland, OR. It is a high quality knife at a reasonable price that is American made. The other name brands you will see include the Petzl gloves, Gerber headlamp, Gerber machete and more. We will be summarizing our gear review or the recent Running Wild episode very soon.
Here is a picture from pheasant hunting. 9-22-14
Click for gear recommendations for you and your dog.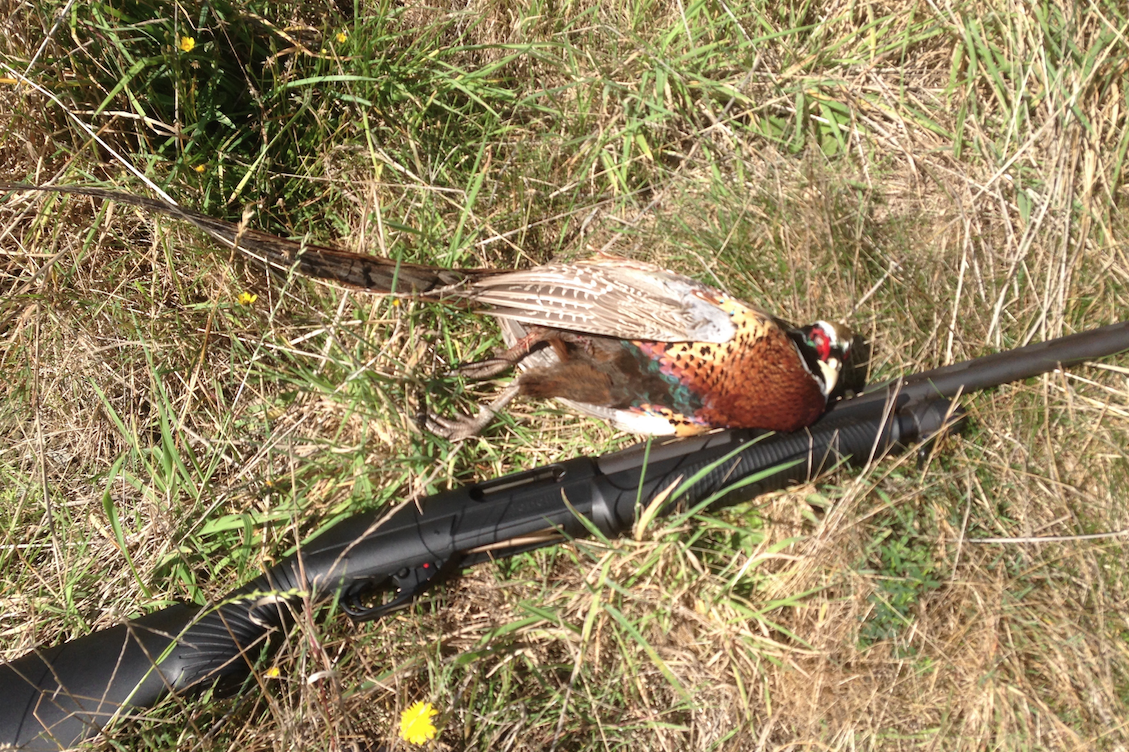 Here is a picture from fall turkey hunting. 9-22-13
Click here for a gear guide for turkey hunting in the fall including tickproofing.